History
DEI in Asia was established in 2007 with the goal to develop a comprehensive student services program at some of China's top universities that would address essential formative needs of students.
The recognition of the need for the research and development of such a program was based on the founder's experience in Beijing, China in 2004 interacting with university students in the Haidian district as well as interactions in the United States with overseas Chinese alumni from Chinese mainland universities.
The potential for such a venture was developed through several years of research on social and political issues in East Asia at Stanford University and through experience and training in student services related areas at Stanford University and other institutions.
Following the incorporation of DEI in Asia, nearly twenty of the top universities in the United States were visited in the fall of 2007 to meet with program administrators and directors, students and faculty members, to research effective program models in student services and seek support and resources for the development of similar programs in Asia. The trip was very successful and laid the groundwork for returning to China.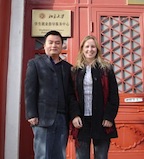 In winter 2008, the president of DEI in Asia visited Beijing, China to meet with administrators and students at five major universities. These interviews underscored many of the common issues pervasive in the mainland education system due to a traditional lack of emphasis on the well-being of students while they focus on their academic studies. Despite the prevalence of insufficient resources and program experience in promoting positive student formation and well-being in schools across the country, meetings with administrators at Peking University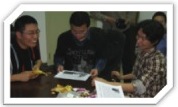 revealed that there is a current effort going forth to develop certain services aimed at improving student life and personal development on their campus as well as at others. In particular, we have been had positive experiences working with certain administrators at Peking, Renmin, Tsinghua, and Wuzi Universities in Beijing, as well as Zhejiang University and Shanghai Jiaotong University in the past. DEI in Asia is working together with this ongoing effort by drawing off of successful student services program models and the valuable experience of administrators at some of the best universities in the United States, known not only for their high standards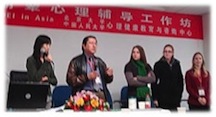 of academic excellence, but also for their well-developed programs promoting student formation of the whole person — psychologically, spiritually, socially, ethically, physically — in a positive and healthy academic learning environment.
Inspired by the awareness of other social needs beyond this principal program initiative, DEI in Asia is also working on several other initiatives in China that touch to the heart of many ill-addressed needs in society. As our resources and programming expands, DEI in Asia plans to further similar project initiatives in other regions of Asia as well. To learn more, please visit our Projects page where we have a brief list of several current and pending project initiatives.
If you are interested in supporting the efforts of DEI in Asia, feel free to contact us or visit our Support page to find out how you can contribute to a brighter future for the next generation of intellectuals, business professionals and leaders in Asia.
---
Organization

DEI in Asia is a

registered 501(c)(3) nonprofit organization

. Together with its current board of directors, DEI in Asia has an advisory council and receives informal consultation and support from academics and professionals in related fields of service, as well as from various other sources and individuals in both China and the US.